Taxi Transfers To and From Turin Caselle Airport
Find Unbeatable Value Taxi Transfers


Turin Airport Taxis - Fares, Distances and Where to Find Them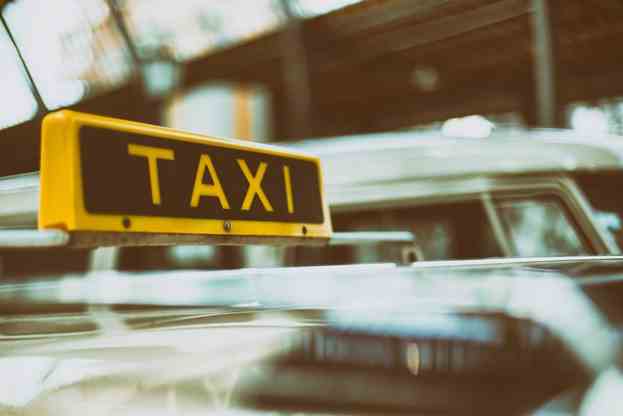 There are two designated taxi stands located near the Arrivals terminal at Turin Airport. One taxi stand is located on the left-hand side of the building and the other taxi stand is located on the right-hand side of the building. To find a licensed taxi, passengers can simply go to one of the designated taxi stands. All taxis at Turin Airport are licensed and metered.
Benefits of metered pricing
Metered pricing ensures that passengers are charged a fair price for their taxi ride. The meter is based on the distance traveled and the time taken. There is also a surcharge for luggage and for late-night rides.
Additional information and tips
Taxi fares from Turin Airport to the downtown area are typically around €28-31 during the day and €31-34 at night.
Passengers should always ask the taxi driver to turn on the meter before starting the journey.
Passengers should also make sure that the taxi driver uses the shortest and most direct route to their destination.
If passengers have any problems with their taxi ride, they should report the problem to the airport authorities.
Here are some additional tips for using taxi services at Turin Airport:
Be aware of your surroundings and only get into a taxi that is from a designated taxi stand.
Make sure that the taxi driver has a valid license.
Ask the taxi driver to estimate the fare before starting the journey.
Agree on a price with the taxi driver before getting into the taxi.
Always keep your luggage with you.
Get a receipt for your taxi ride.
Rideshare Services at Turin Airport
Rideshare services such as Uber and Lyft operate at Turin Airport, providing passengers with a convenient and affordable transport option. Passengers can easily request a ride by using the corresponding smartphone app. Enter the destination and confirm the pickup location outside the terminal at the designated rideshare pickup points.
The availability of rideshare services is generally high, making it easy to secure a ride even during peak travel times.
Prices may vary based on factors such as distance and demand. Still, the range is typically competitive compared to other transport options. Rideshare services are particularly convenient for travelers heading to downtown Turin, as the distance between Turin Airport and downtown is about 16 km.
Hotel Shuttle Services at Turin Airport
Several hotels offer complimentary shuttle services to and from the airport for passengers who have booked accommodation near Turin Airport. These hotel shuttles provide a convenient and hassle-free transfer option, allowing travelers to reach their destination without worrying about transport arrangements.
Each hotel shuttle service's operating hours, frequency, and pickup locations may vary. To learn more about your options, please visit our hotels page. Contacting the hotel directly or checking their website for specific details regarding shuttle schedules and availability is recommended.
Taxi fares to & from Turin Caselle Airport (TRN)
Taxi Transfer Customer Reviews
Available Transfer Options