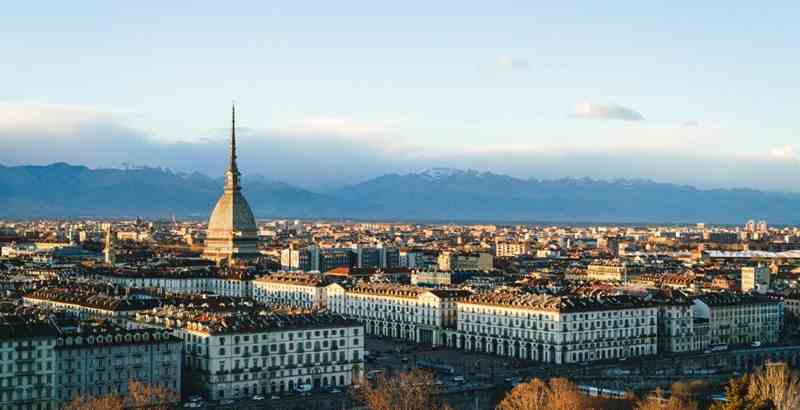 Welcome to the enchanting city of Turin, Italy, and its vibrant surroundings near Turin Airport (TRN). Beyond the airport's gates lie many attractions waiting to be explored. There is something for everyone, from cultural landmarks and breathtaking natural wonders to thrilling outdoor activities.
Discover historic treasures, immerse yourself in art and architecture, or adventure in nearby picturesque landscapes. Prices for entry tickets range from as low as €8, ensuring accessibility for all curious travelers. To find and book your preferred experiences, including guided tours and outdoor adventures, visit getyourguide.com.
Turin: Guided Egyptian Museum Tour
The Egyptian Museum of Turin, dedicated solely to the Egyptian civilization, holds the prestigious title of the world's oldest museum. It is regarded as the second most significant Egyptology institution globally, second only to the Cairo Museum.
Embark on a captivating, guided tour of the museum that will unveil various unique collections, including papyri, mummies, and enthralling stories from the ancient Pharaohs' civilization.
Alongside your knowledgeable tour guide, you can marvel at discoveries such as ancient mummies and exquisite jewelry-adorned pharaohs. As you delve deeper into the museum's exhibits, your guide will regale you with intriguing anecdotes spanning centuries of Egyptian civilization.
Turin: Magic Turin Tour – Black Magic and Dark Arts
Embark on a captivating journey to uncover the dual nature of Turin - one intricately linked to white magic and the other shrouded in black magic. Join a knowledgeable guide on a private bus tour to delve deep into the city's rich esoteric traditions. The Magic Turin tour promises to unveil the mystical and enigmatic aspects that have earned Turin a place among the top 5 magical destinations in the world.
Commence your adventure in Piazza Statuto, known as the "heart of darkness." This district of Turin carries an air of ill fortune, as it was once a burial ground established by the Ancient Romans who founded the city. As twilight descends, you will be captivated by eerie stone faces, perplexing masonic enigmas, ominous architecture, and enigmatic esoteric symbols adorning the historic city center.
Discover a hidden detail on the Cathedral's facade, where the revered Holy Shroud is housed. Conclude the tour in Turin's realm of white magic, where spectacular squares, guardians of the city, and ancient legends await your exploration.
Turin: Hop-on Hop-off Bus Tour with 24 or 48-Hour Ticket
Consider taking a hop-on, hop-off bus to discover and explore Turin easily. This tour allows you to experience the charm of a city with over 2,000 years of history while embracing its modern side. With three different routes to choose from or the option to combine them, this is an ideal way to get a close-up view of Turin.
The Red Line focuses on the city center of Turin. On this route, you can visit fascinating attractions such as the National Cinema Museum, the Egyptian Museum, and the hill overlooking the Po River with the Valentino Park.
The Blue Line offers a chance to explore unexpected areas of Turin and is the quickest way to reach unexplored sites that showcase the city's new face. Along this route, you can visit the renewed Automobile Museum, Lingotto, Eataly, and the Olympic venues.
The Green Line takes you to royal residences in Turin. This route includes stops at the Juventus Stadium Museum, the Royal Residence of Venaria, La Mandria Castle, and Nuvola Lavazza.
Here are the specific destinations included in each line:
Red Line:
1) Piazza Castello
2) Mole Antonelliana
3) Villa della Regina
4) Monte dei Cappuccini
5) Borgo Medievale
6) Parco del Valentino
7) Piazza Carlo Felice
8) Duomo
Blue Line:
1) Piazza Castello
2) Museo Scienze Naturali
3) Parco del Valentino
4) Museo dell'Automobile
5) Pinacoteca Agnelli-Lingotto-Arco Olimpico
6) Stazione FS Lingotto
7) Stadio Olimpico e Palaolimpico
8) Officine Grandi Riparazioni
9) Museo Pietro Micca
Green Line:
1) Piazza Castello
2) Museo Pietro Micca
3) Allianz Stadium & Juventus Museum
4) La Venaria Reale
5) Porta Palazzo
6) Nuvola Lavazza
Turin: Egyptian Museum Skip-the-Line Guided Tour
Experience the wonders of the Egyptian Museum in Turin with the convenience of skip-the-line tickets on this informative guided tour. Immerse yourself in the captivating gallery dedicated to Ramses II as you delve into the depths of ancient Egyptian culture and uncover the fascinating historical ties between Turin and Egypt.
Your journey begins just outside the striking Egyptian Museum of Turin, where you will meet your knowledgeable guide. Say goodbye to long queues and effortlessly gain access to this popular attraction with your skip-the-line privileges. As you step inside, be prepared to be awestruck by the sight of mummies and marvel at exquisitely preserved sarcophagi.
Navigate through the vast collection of over 40,000 artifacts housed within the museum with the assistance of your expert guide, who deeply understands the museum's layout. Allow yourself to be captivated by the grandeur of the statue of Ramses II, meticulously arranged to mirror its original placement when it was uncovered in Egypt by archaeologists.
Indulge in the romance and intrigue surrounding the tomb of Khâ and Merit as you explore its captivating details. Finally, bring your tour to a memorable close with a stroll through the sphinx corridor, immersing yourself in the mystique of these timeless marvels.
Turin: Underground Turin Tour – Discover Ancient Tunnels
Immerse yourself in Turin's rich culture and history with a fascinating 3-hour walking tour that reveals the city's hidden underground secrets. Gain a unique perspective by delving underground and exploring the captivating past of Turin.
Descend 15 meters below ground level to uncover the mystery of the 1700s tunnels that once formed the ancient citadel. Discover the renowned royal ice depots and learn about their historical significance. Additionally, explore a World War II air-raid shelter, offering insight into a tumultuous period of Turin's history.
Turin: Torino & Piemonte 24-Hour City Card
Experience the best of Turin and Piedmont with a convenient 24-hour city card that grants you access to a wide range of attractions in the region. With this card, you can explore museums, monuments, exhibitions, fortresses, castles, and royal residences at your own pace. Moreover, enjoy discounts on various experiences, such as the Mole Antonelli-ana lift and the Sassi-Superga tram.
Art enthusiasts will find the reduced ticket to special events and exhibitions annually in November particularly appealing. The city card also includes three free entrances to major cultural sites in Turin and Piedmont. These include:
- Basilica Di Superga: Appartamento Reale E Reali Tombe Di Casa Savoia
- Borgo e Rocca Medievale
- Castello di Rivoli Museo d'Arte Contemporanea
- GAM - Galleria Civica d'Arte Moderna e Contemporanea
- Juventus Museum
- La Venaria Reale
- MAO - Museo d'Arte Orientale
- MAUTO - Museo dell'Automobile di Torino
- Musei Reali di Torino, Museo della Sindone
- Museo di Antropologia Criminale "Cesare Lombroso"
- Museo di Arti Decorative Fondazione Accorsi
- Ometto, Museo Diocesano di Torino
- Museo Egizio
- Museo Lavazza
- Museo Nazionale del Cinema
- Museo Nazionale del Risorgimento Italiano
- Museo Nazionale della Montagna
- Palazzina di Caccia di Stupinigi
- Palazzo Madama
- Museo Civico d'Arte Antica
- Pinacoteca dell'Accademia Albertina
- Pinacoteca Giovanni e Marella Agnelli
UNBEATABLE VALUE CAR RENTAL

FREE
Amendments,
FREE
Cancellations,
NO
card fees!

airport_shuttle Need Airport Transfers?
Useful Information about Turin Caselle Airport